The smartphone world shall return to growth in 2021, according to Gartner's forecast. The researcher projects an 11.4% increase in sales over 2020, that would see more than 1.5 billion smartphones being shipped.
The market recorded a 10.5% decline in 2020 due to the pandemic. A total of 1.378b phones were shipped, down from the 1.540b in 2019. Gartner expects the markets in the Asia Pacific, Western Europe and Latin America to see the growth that is strongest in 2021. Asia, particularly, is projected to eat 40 million phones a lot more than this past year.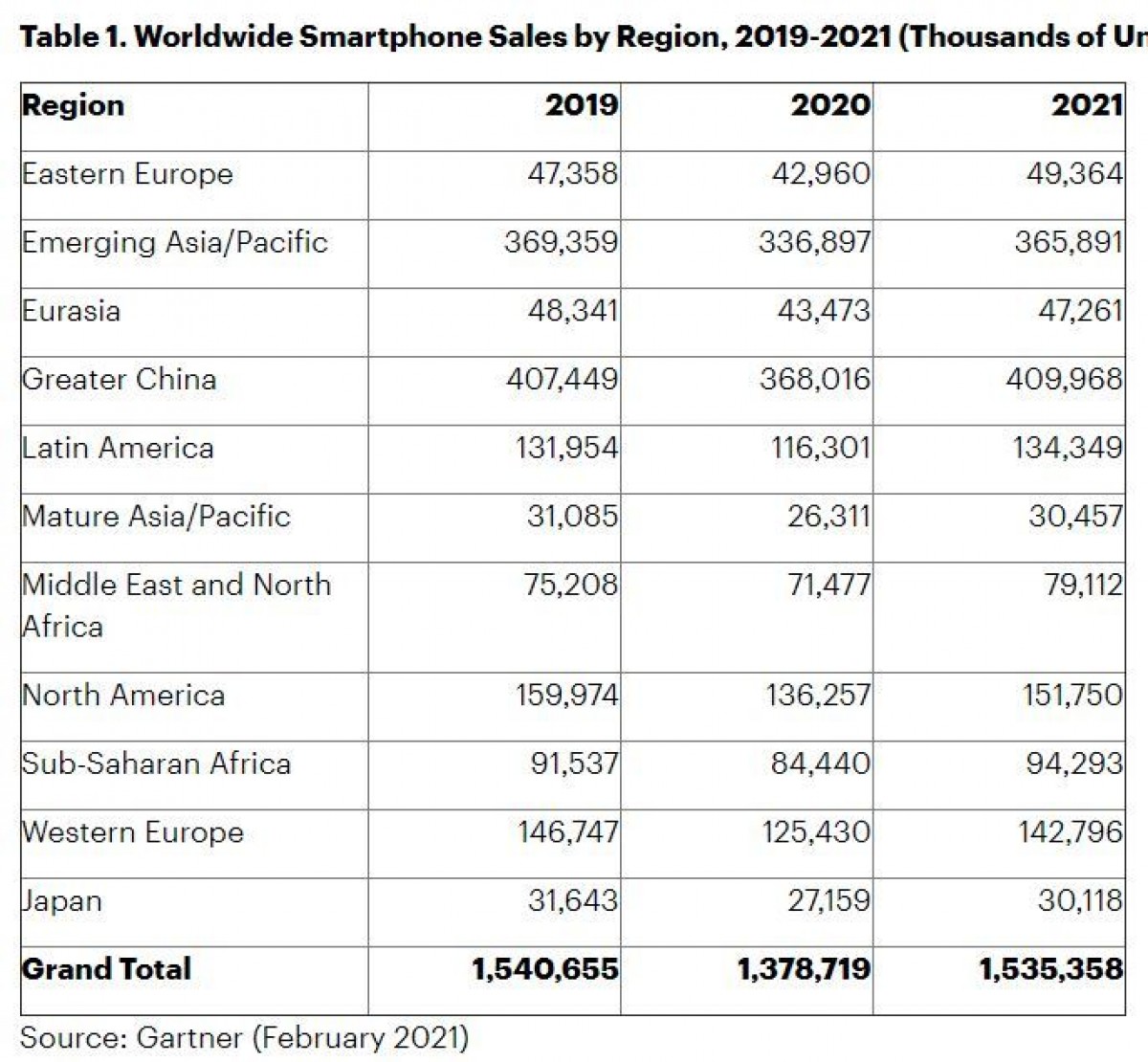 5G phones will take into account 35% of this smartphone that is global. Further, 5G phone product sales are required to increase in comparison to 2020, because of the wider accessibility to 5G companies plus the lower beginning cost of 5G phones – around $200.
5G phones might find increased need in areas like Asia this present year.

Despite the anticipated uptick in smartphone product sales, 2021 most likely will not match the numbers of 2019.
Source